Group of companies
Using their expertise, the group develops lines to meet your exact needs – all over the world. To keep all components of the entire system at the leading edge of technology requires continuous development and comprehensive expertise.

ATH Altonaer-Technologie-Holding GmbH
ATH Altonaer-Technologie-Holding, Hamburg, is a management holding company. Since 2002 it unites four medium-sized mechanical engineering companies under one roof: KROENERT, Coatema und DRYTEC. The companies of the group are active in the areas of coating, drying, humidifying and drive systems and they have evolved continuously – partly since over 100 years – by creating existing technologies as well as innovations. The shares of ATH Altonaer-Technologie-Holding GmbH are held by foundations. www.ath-group.de/

KROENERT GmbH & Co KG
For more than 110 years the company has been firmly rooted in the mechanical engineering sector. At KROENERT in Hamburg, machines and lines for the laminating and coating of flexible substrates such as paper, cardboard, polymer films, metal foils and textile materials, are produced. https://www.kroenert.de/en/

DRYTEC Trocknungs- und Befeuchtungstechnik GmbH & Co KG
DRYTEC has been specialist partners in the drying, humidification and UV curing of web materials since their founding in 1996. All KROENERT lines are fitted with DRYTEC equipment. www.drytec.net

COATEMA Coating Machinery GmbH

For more than 40 years the innovative equipment manufacturer from Germany provides flexible and efficient lab2fab solutions for coating, printing and laminating. Our business strategy and value proposition has been focused on innovations for growing markets with new coating technologies requirements, such as printed electronics, sustainable packaging, membranes, renewables and medicine. Our product portfolio covers the full range from tabletop solution up to production lines. In our 1200 sqm R&D center our customers can perform basic research, process development and the production of pilot and small production quantities, using 13 different machine platforms with over 20 application systems. www.coatema.com
Locations
Coatema's Dormagen, German headquarters, is situated centrally between two large international airports (Cologne and Dusseldorf) and in one of the largest growth regions of Europe. Local suppliers from North Rhine-Westphalia guarantee fast delivery and high quality of raw materials and essential services.
Coatema is located between the two of the fastest growing in Germany, Düsseldorf and Cologne. Many of our suppliers are situated within a radius of 50 kilometres (around 30 miles). To ensure fastest possible delivery times, our company works locally whenever possible. Our R&D centre is connected directly to our machinery construction facilities and business offices, enabling the best possible inter-company communications for improved customer service.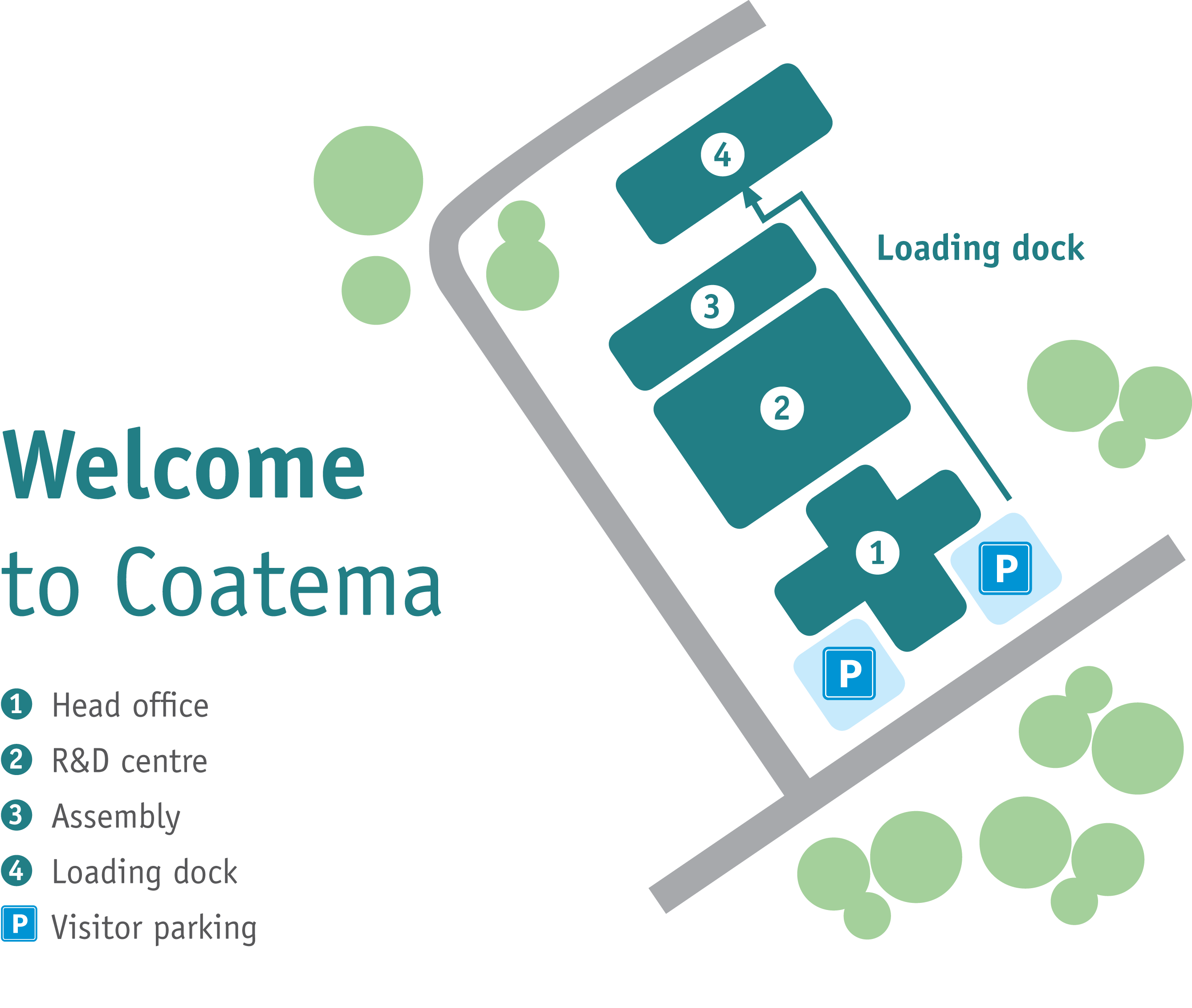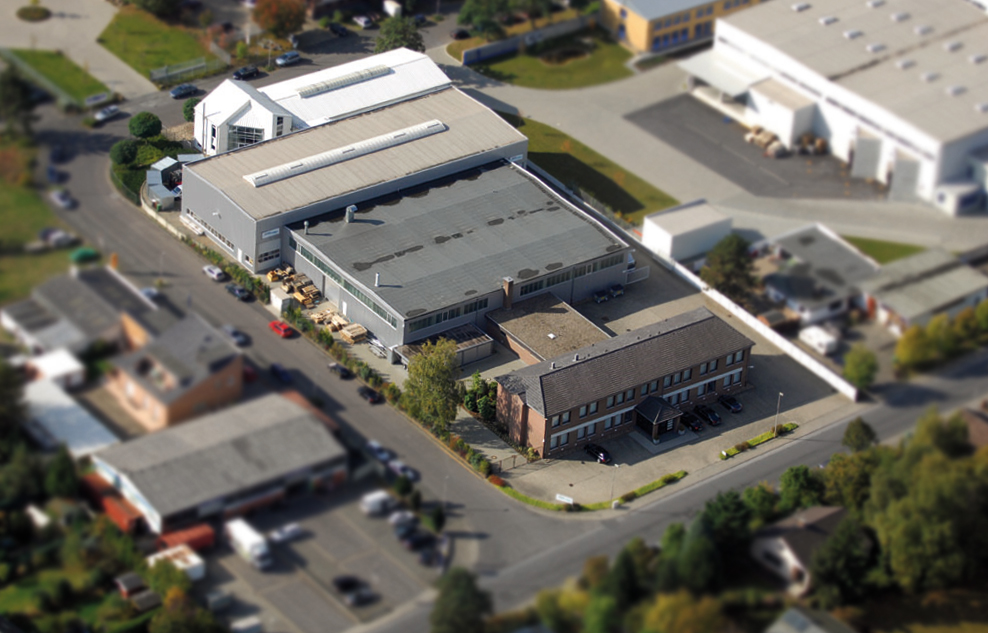 Coatema Coating Machinery GmbH
Roseller Straße 4
41539 Dormagen
Germany
Representatives around the world
Coatema has been a global provider of coating, printing and laminating technologies for more than 40 years with an extensive sales and service network consisting mostly of family-managed companies.
Close and enduring contact with our representatives means that Coatema offers localized business, technical and consulting services in many regions. In addition to benefiting from its extensive R&D centre in Dormagen, Germany, Coatema has access to equipment and R&D centres through research partners located around the world.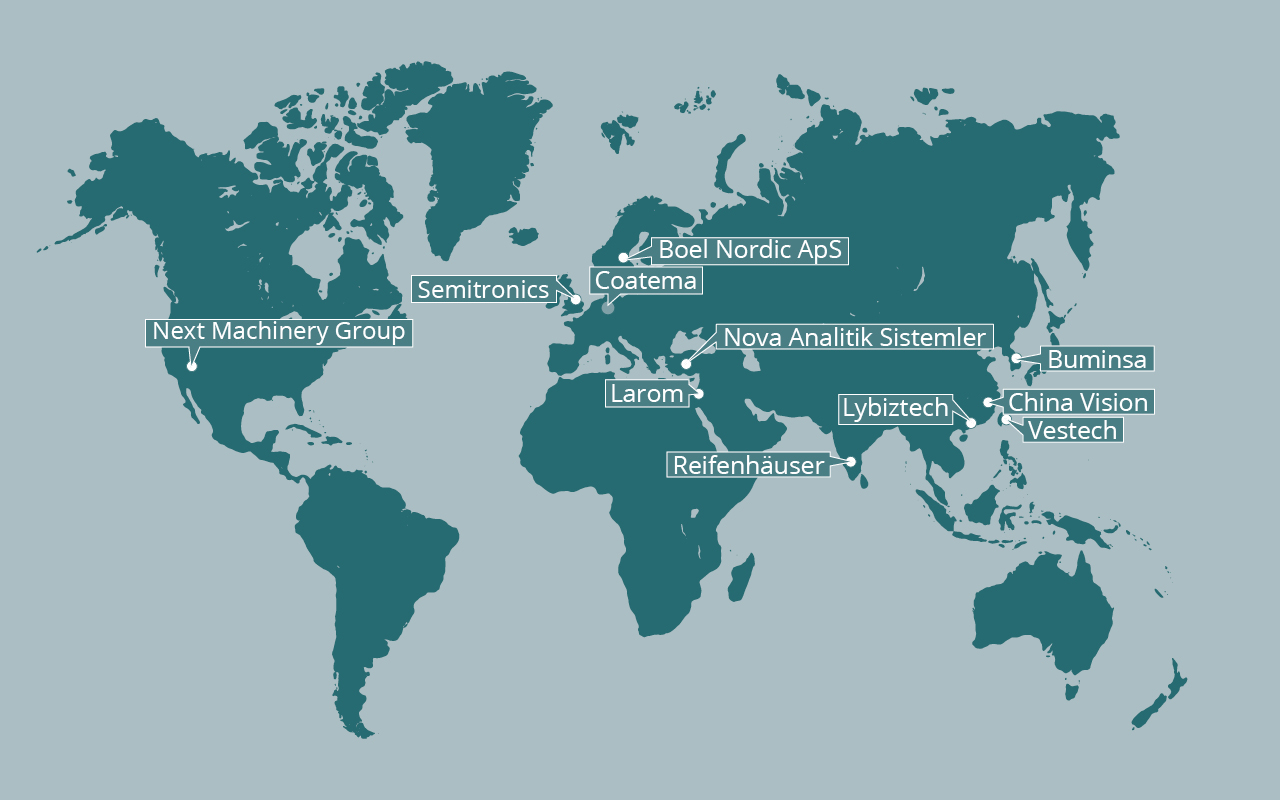 Europa


Vereinigte Staaten von Amerika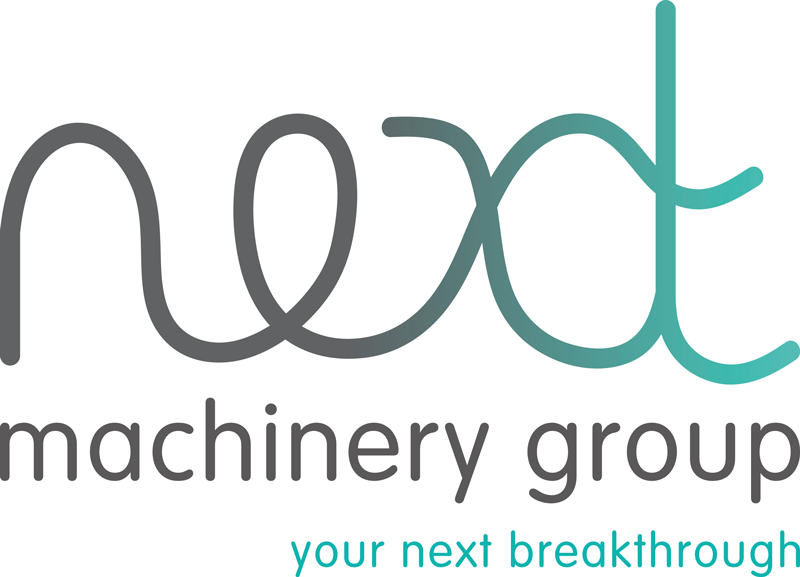 Vorderasien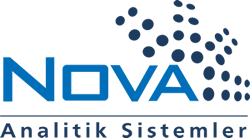 Asien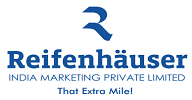 Overview of Coatema Coating Machinery GmbH
More than 40 years of success in machinery construction for coating, printing and laminating systems. Our corporate vision of lab2fab (from small samples to the finished product) forms the basis for tapping new markets and creating new products. It is the primary focus of our service to our customers.
Coatema Coating Machinery GmbH designs and produces Sheet-to-Sheet and Roll-to-Roll equipment for the coating, printing and laminating sectors.
For more than 40 years Coatema has designed and built laboratory equipment and pilot/production plants for traditional markets such as the textile sector and the materials converting market.
The laboratory and pilot machinery product lines were expanded more than 20 years ago making Coatema a market leader in emerging technologies such as advanced batteries, solar, prepregs, medical and pharmaceuticals, fuel cells and printed electronics. New and evolving technologies are a primary focus of Coatema's fab2lab concept, offering significant advantages to customers wanting to upscale initial prototypes all the way to production of mature, marketable products.
Coatema customers can choose from a wide range of lab2fab services for high-tech processes, including the world's largest R&D centre for coating, printing and laminating. Coatema also participates in numerous research projects around the world including a global research network for new technologies requiring the disciplines of coating, printing and laminating. One aspect of this is the annual international coating conference that takes place in Dormagen.
Coatema has been part of Altona-Technologie-Holding GmbH since 2018. The ATH group consists of market-leading machinery design and building companies in the coating, printing, laminating and drying sectors. The ATH group offers one of the most extensive product profiles available from a single source. The Coatema lab2fab approach and sister company Kroenert GmbH fab2lab concept combine to offer customers benefits from a broad market perspective. Thanks to the two R&D centres and expertise ranging from small plants to large high-speed production systems, customers are able to access solutions and can see direct proof through trials and demonstrations at two R&D centres.
In recent years Coatema has entered into joint ventures in the development of new technologies and markets. As an example, our collaboration with the brand COMEDCO which applies to the medicine sector and pharmaceuticals market. We share the brand with the company Optima, provides innovative machinery solutions and more in the field of oral films and transdermal patches. Our shared brand COMEDCO opens the path to vertical value creation for customers in a way that would not be possible by a single company alone.
Coatema's worldwide sales and distribution network, supplies local support for our products for coating, printing and laminating.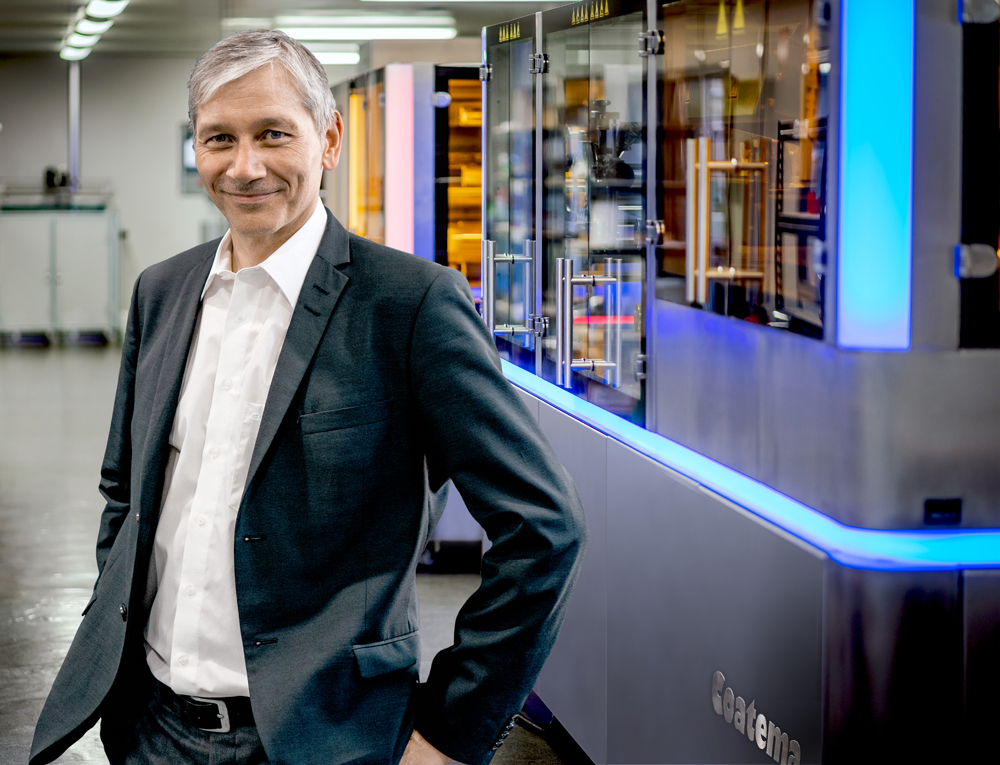 Dr. Valentino Villari / Director Operations / HR • VP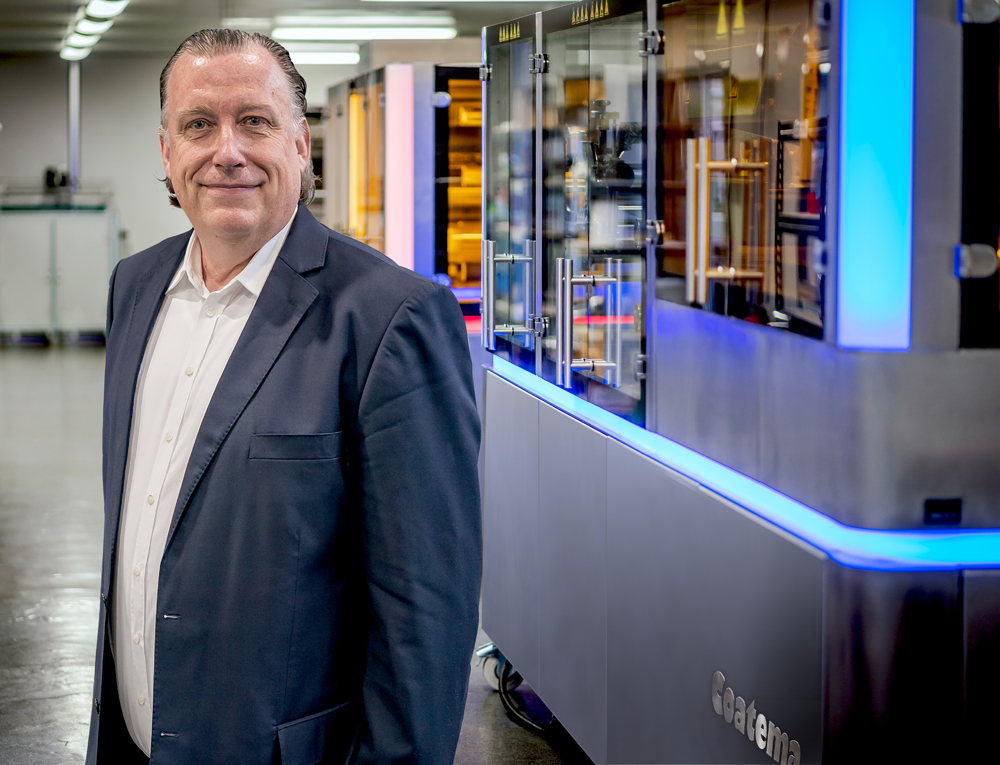 Thomas Kolbusch / Director Sales / Marketing / Technology • VP

More details about our core competences coating, printing and laminating you will find here
Milestones
People, patents, innovation prizes, changes, and new products.
For more than 40 years, our list of milestones has been growing longer and longer, shaping the face of our company.

1974
Founding of the company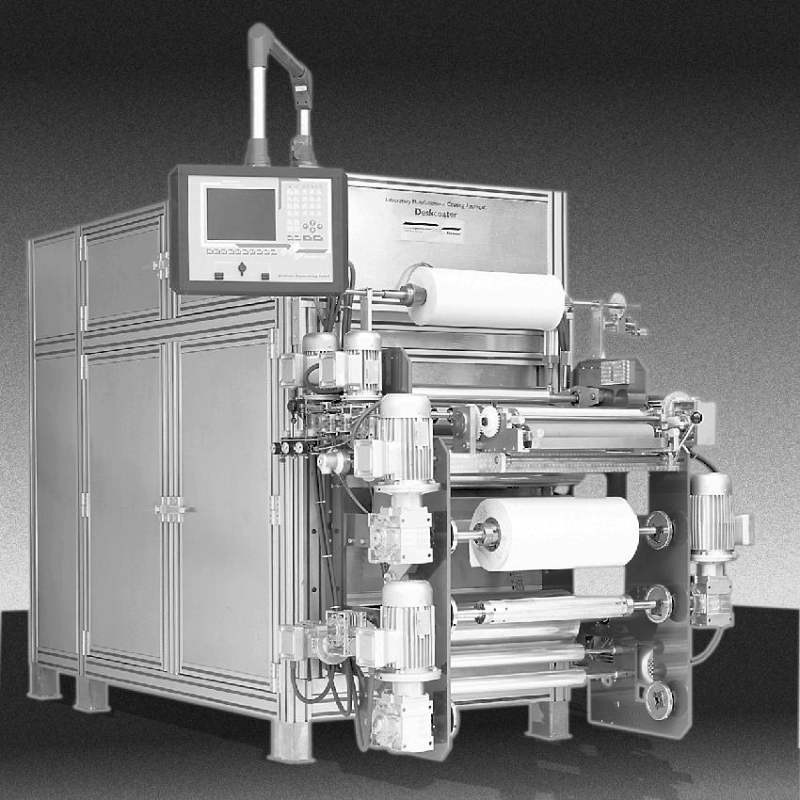 1997
Market launch of the Deskcoater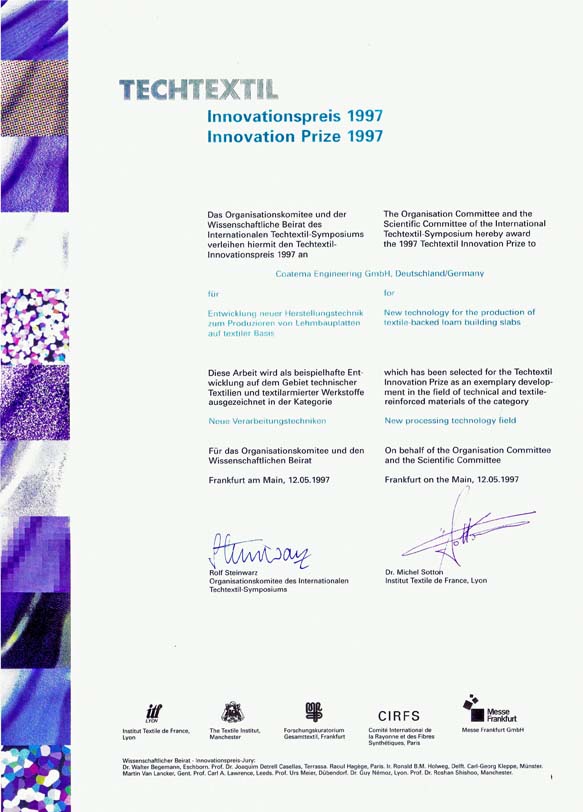 1997
Innovation award from the Techtextil trade fair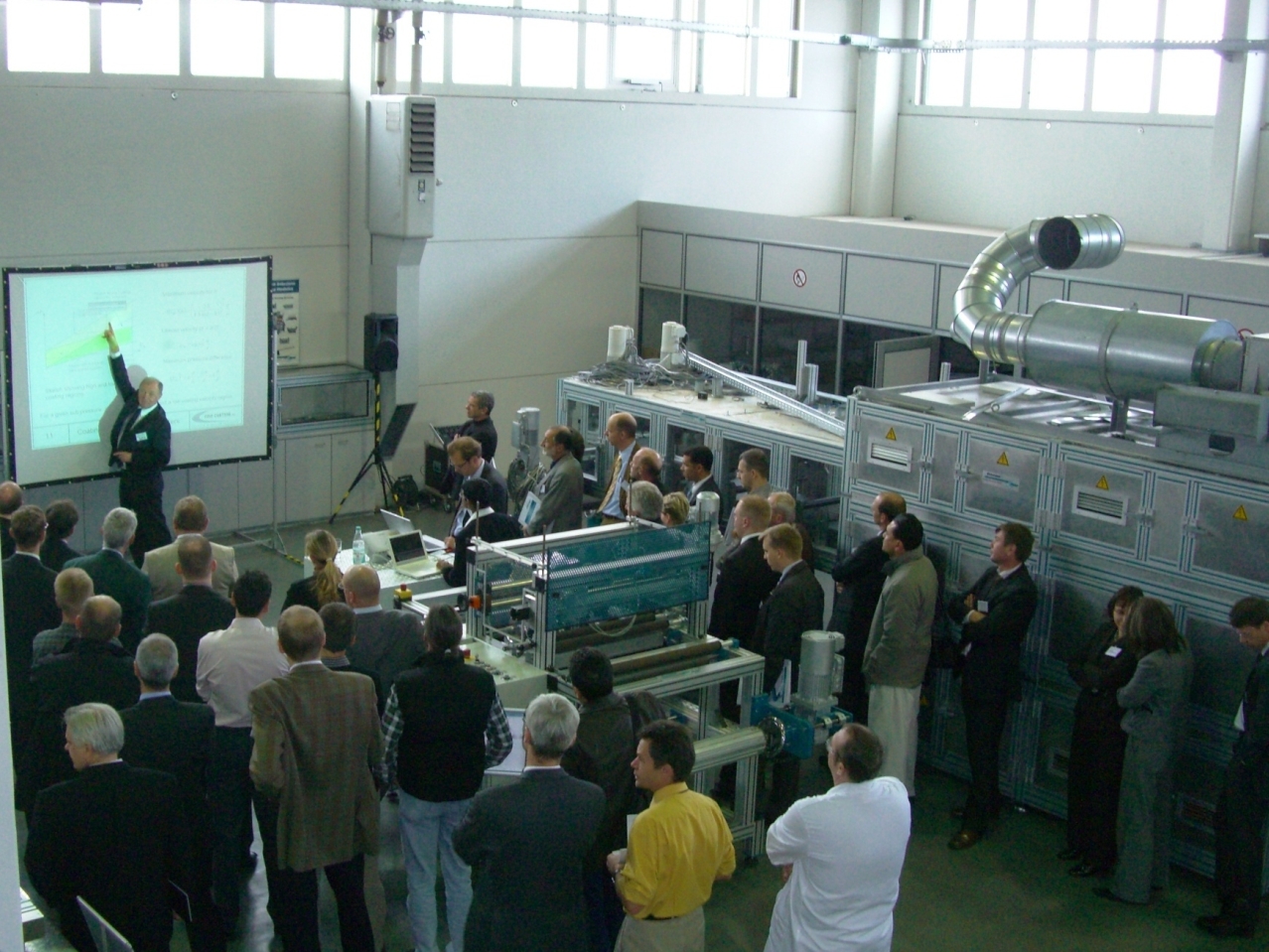 2000
First Coatema symposium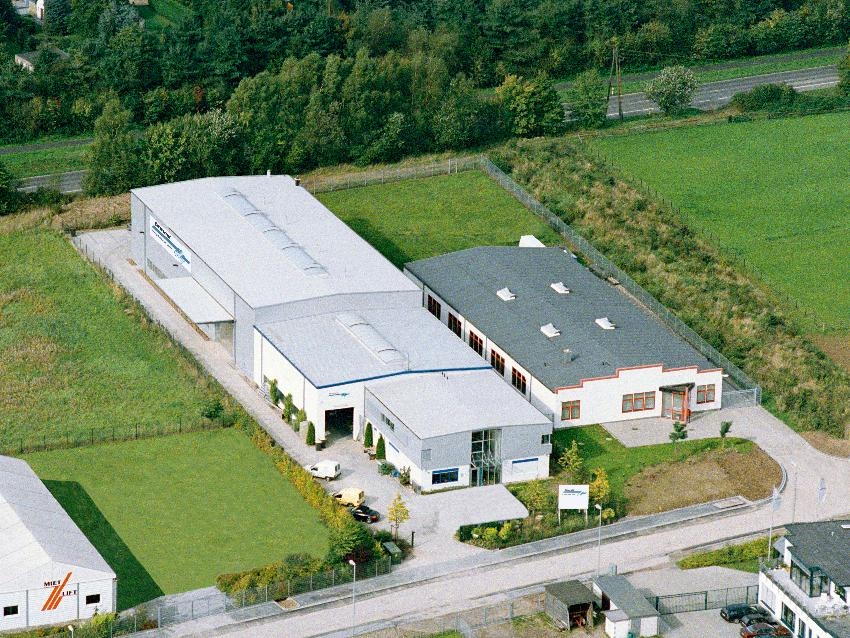 2001
New corporate HQ with connected R&D centre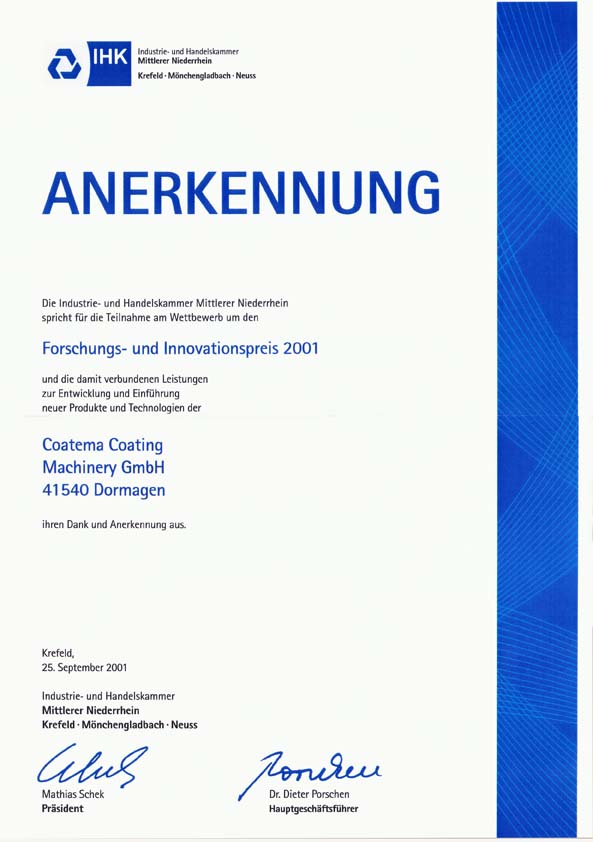 2001
Research and innovation award from the Chamber of Commerce and Industry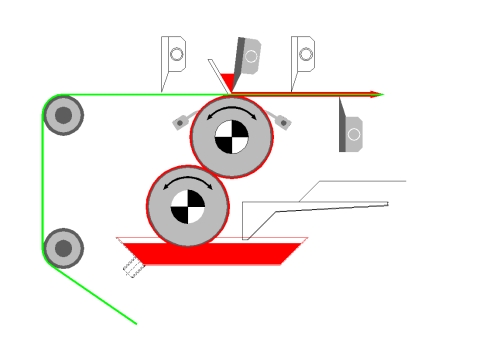 2003
Patent for the double side coating system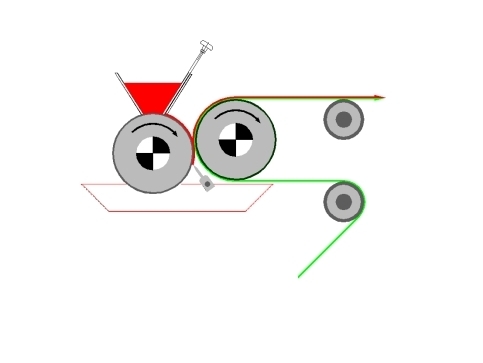 2003
Patent for the indirect case doctor blade system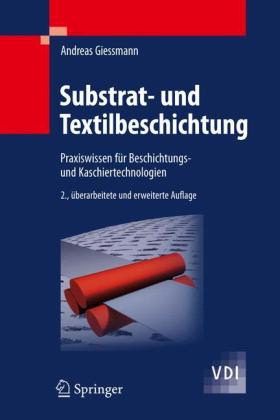 2003
Publication of standard work "Coating Substrates and Textiles" by A. Giessmann, Springer Verlag Publishing House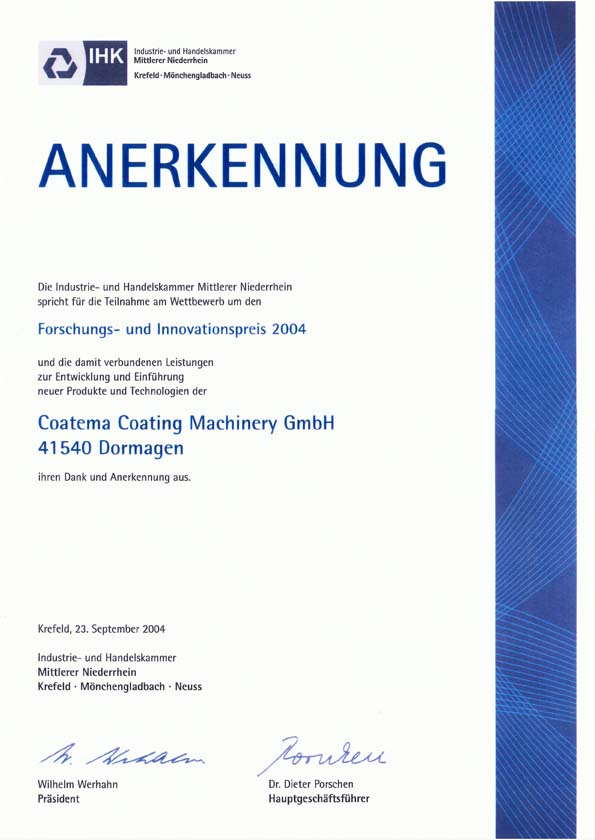 2004
New development and innovation award from the Chamber of Commerce and Industry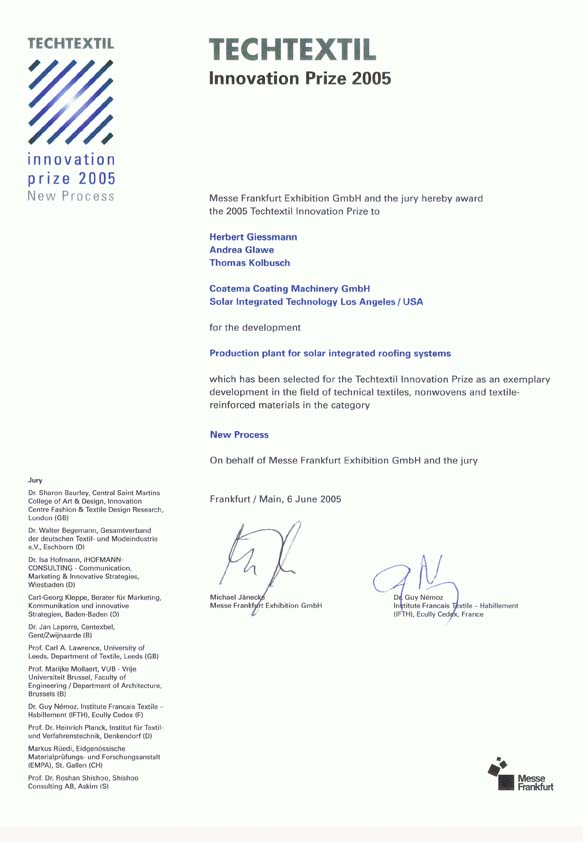 2005
Innovation award from the Techtextil trade fair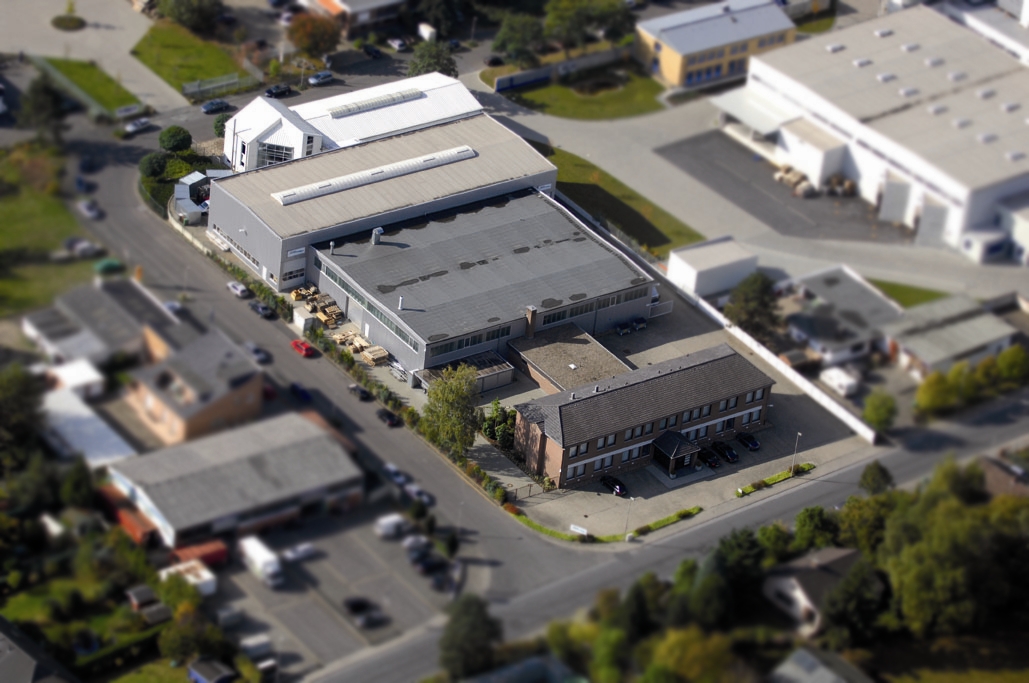 2006
New HQ, extension of overall surface area to 10,000 m²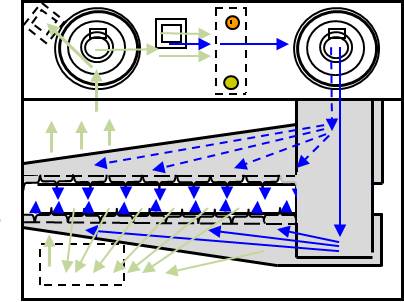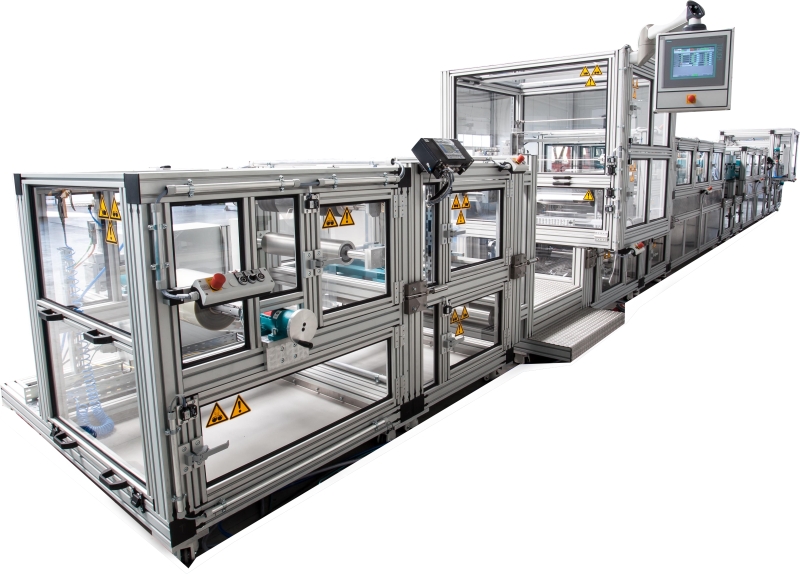 2007
Click&Coat™ registered as trademark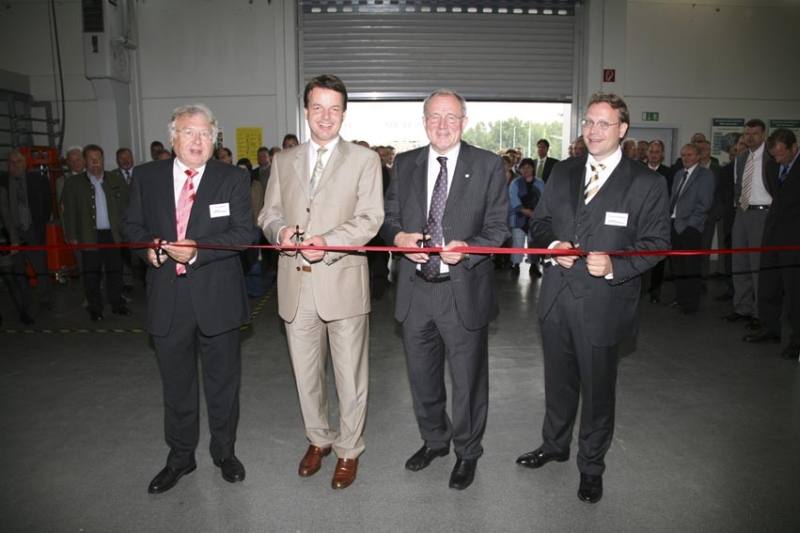 2007
Opening of the world's most diverse R&D centre for coating, printing, and laminating, covering a surface area of 1,200 m² (left-right: Herbert Giessmann, Dr. Jens Baganz, Heinz Hilgers, Dr. Andreas Giessmann)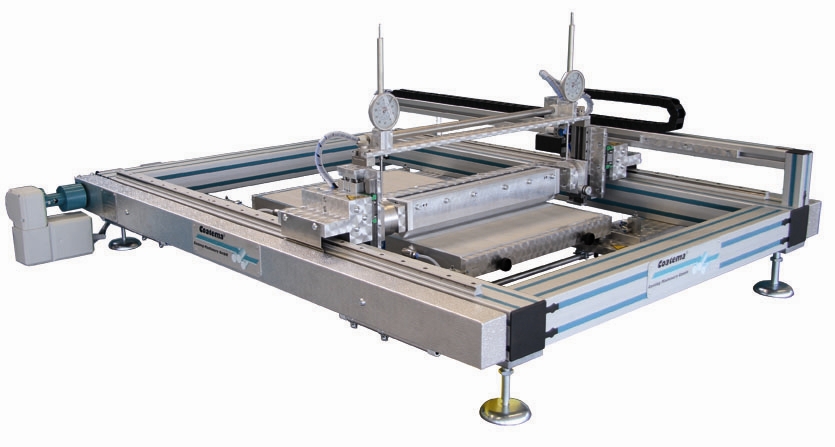 2008
Market launch of Easycoater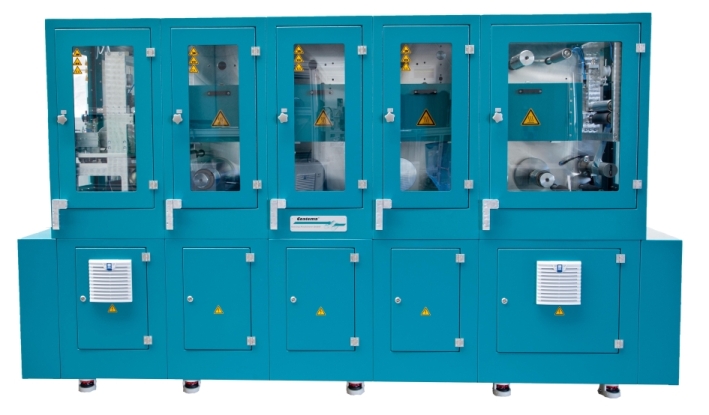 2010
Market launch of Smartcoater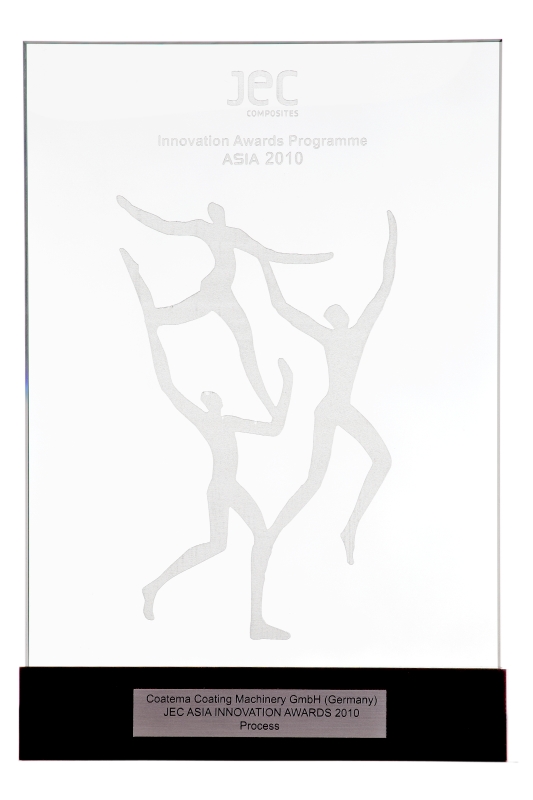 2010
Winner of the JEC Innovation Award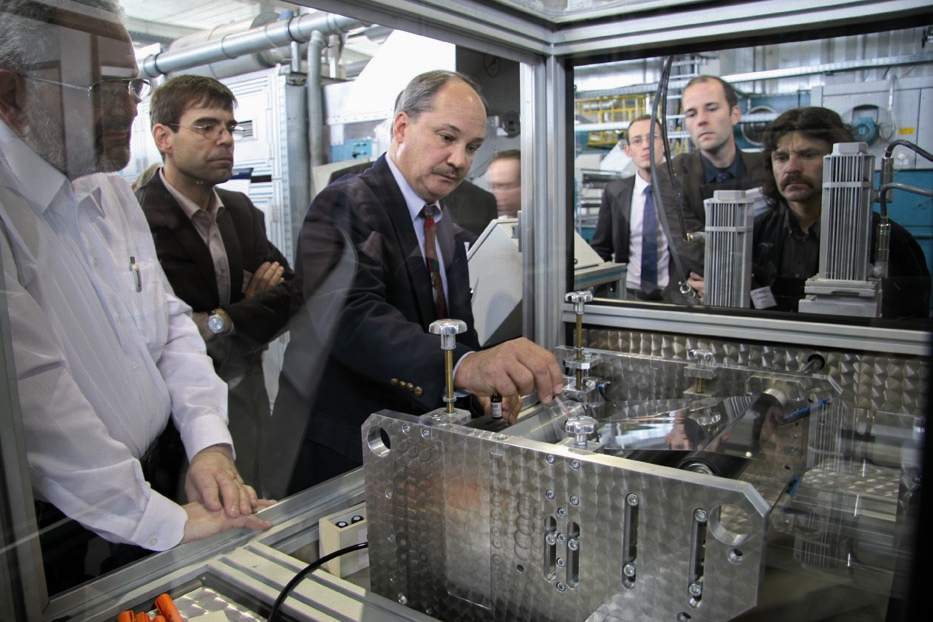 2010
11th Coatema symposium (annual event since 2001)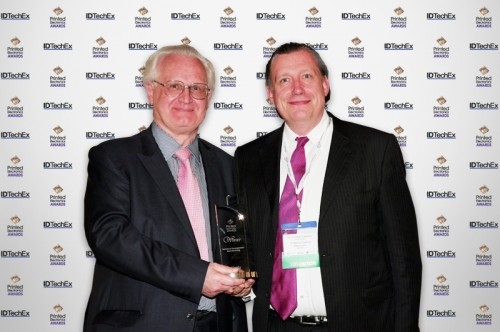 2011
IDTechEx "Technical Development: Manufacturing Europe" award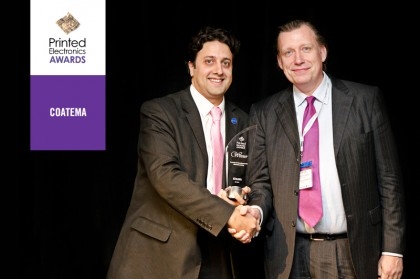 2011
IDTechEx "Technical Development: Manufacturing USA" award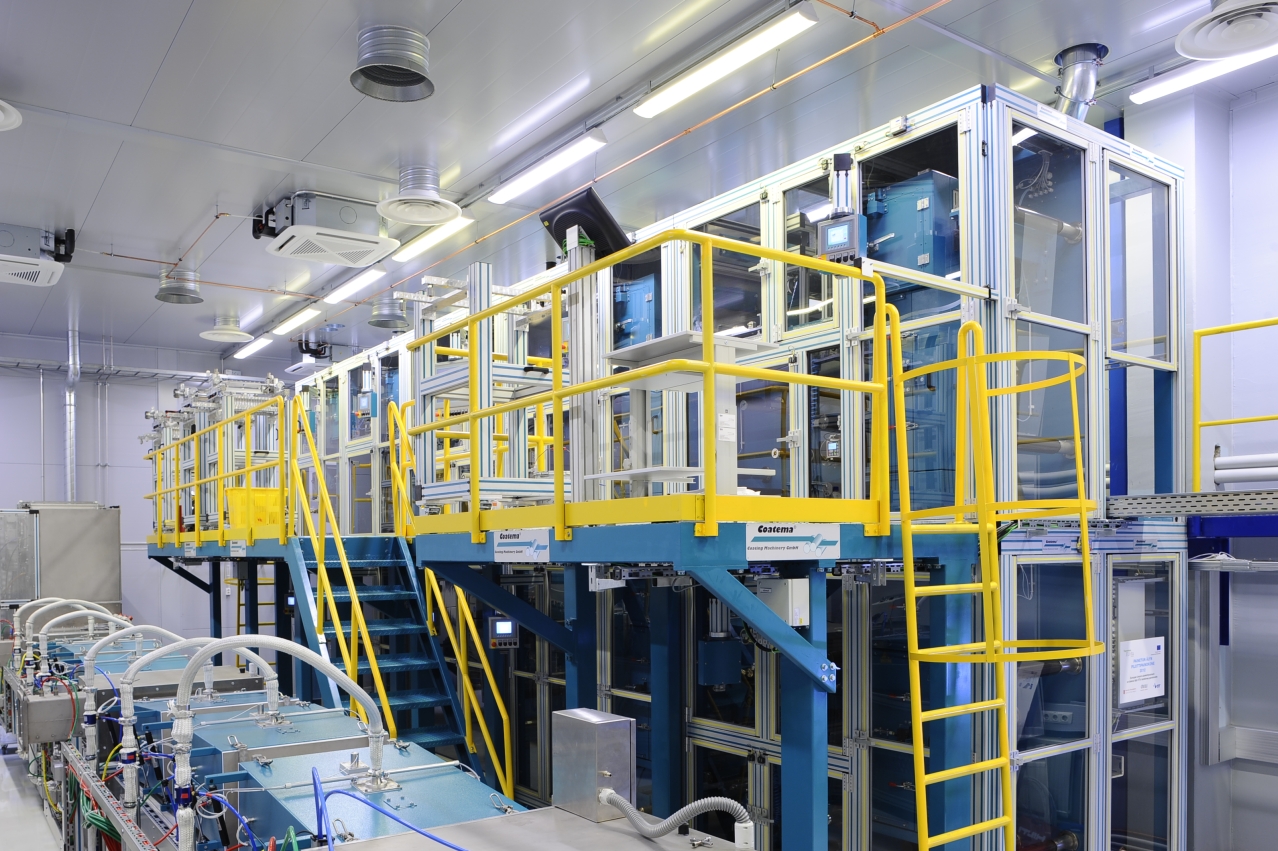 2012
Opening "PrintoCent Pilot Factory" with a Coatema pilot plant for solar cells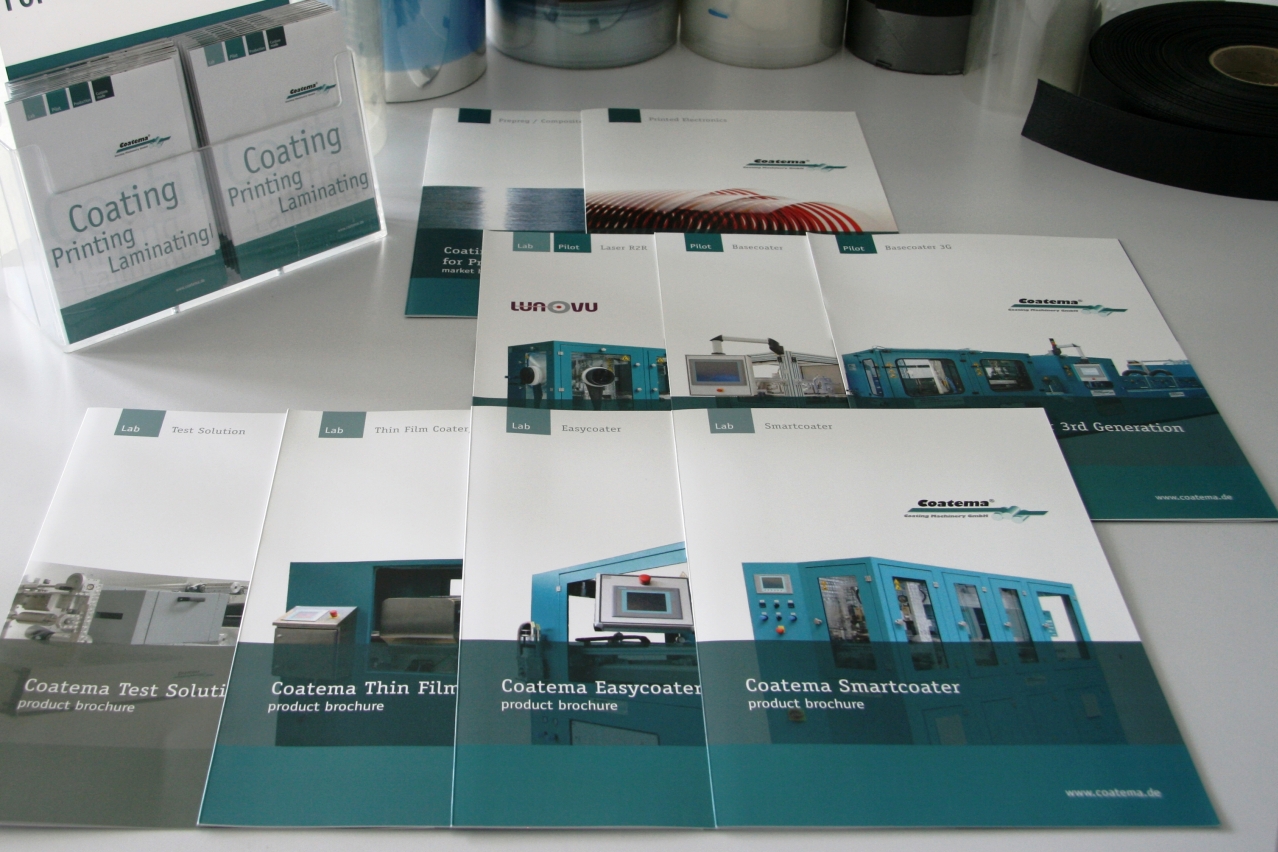 2013
New corporate design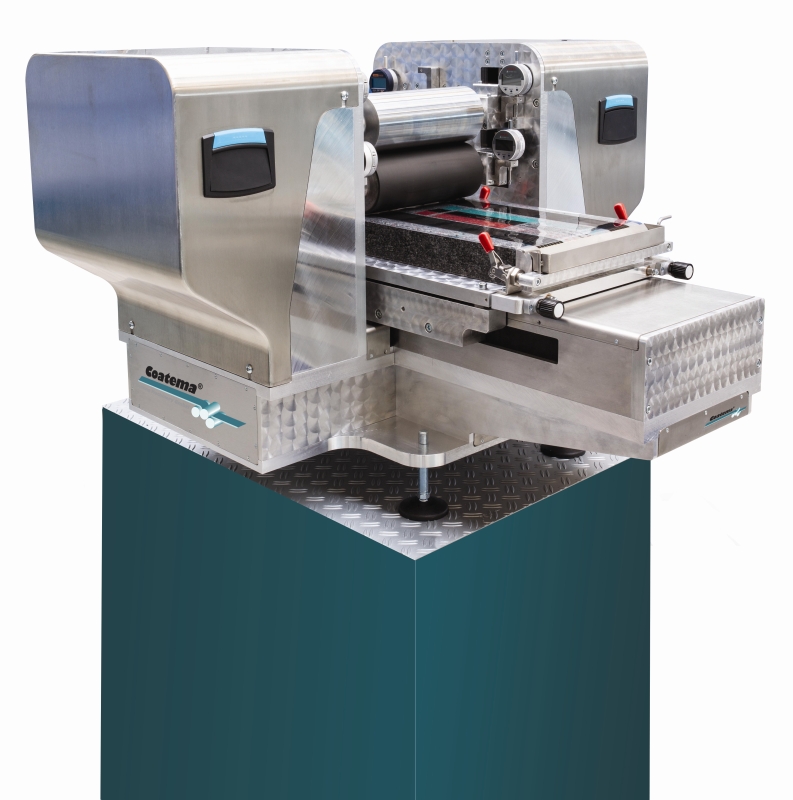 2013
Market launch of Thin Film Coater / Printer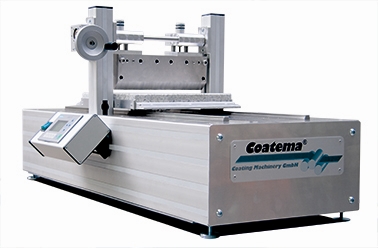 2014
Market launch of Test Solution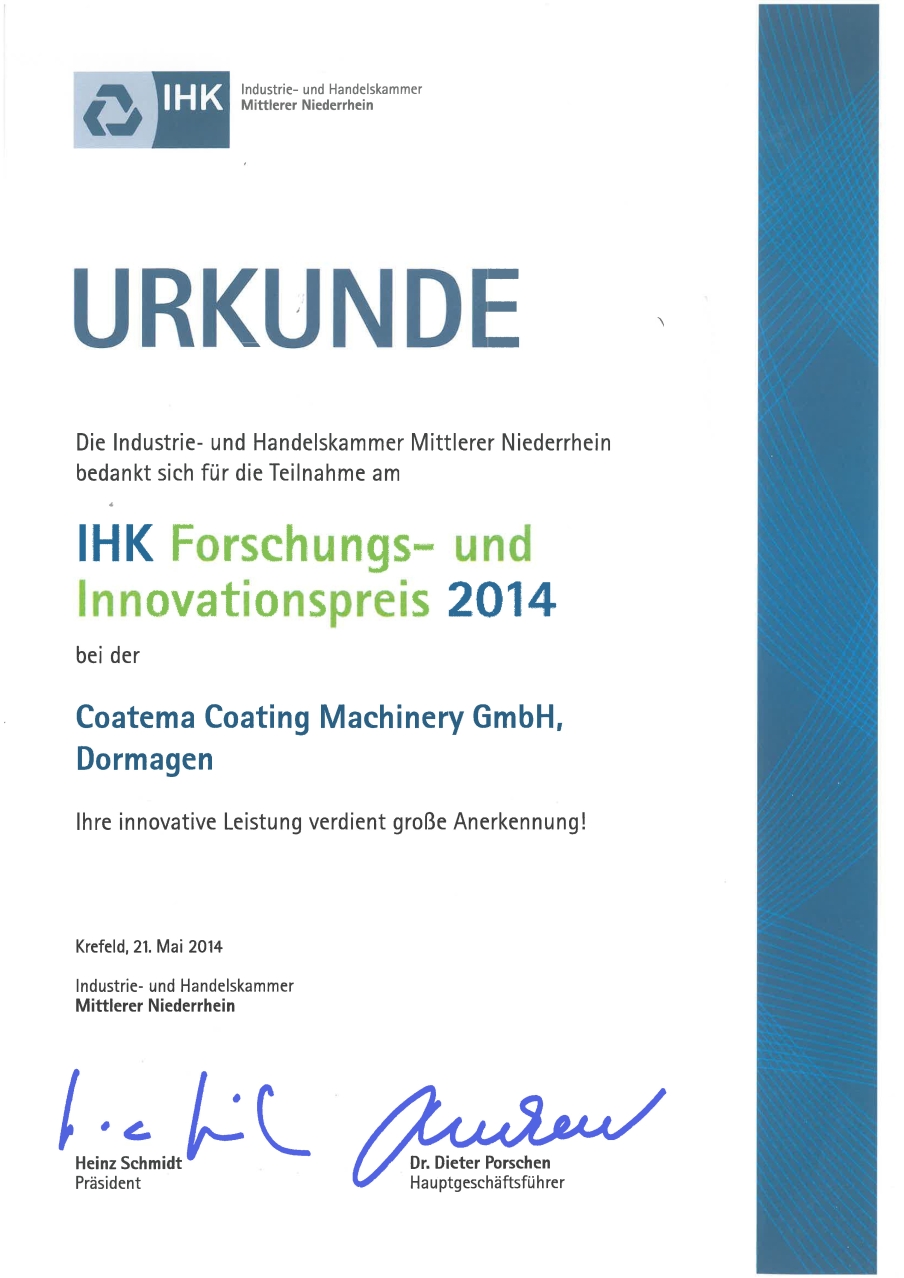 2014
5th place in the Chamber of Commerce and Industry research and innovation prize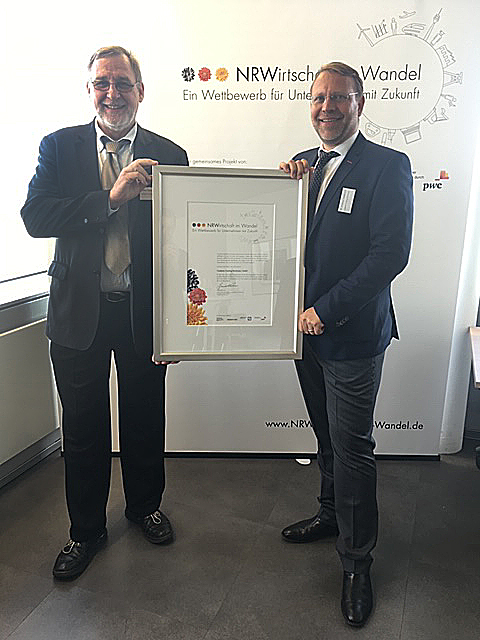 2016
Award for the successful structural transformation of the company of machinery and construction to high-tech equipment by the Ministry of Economy and energy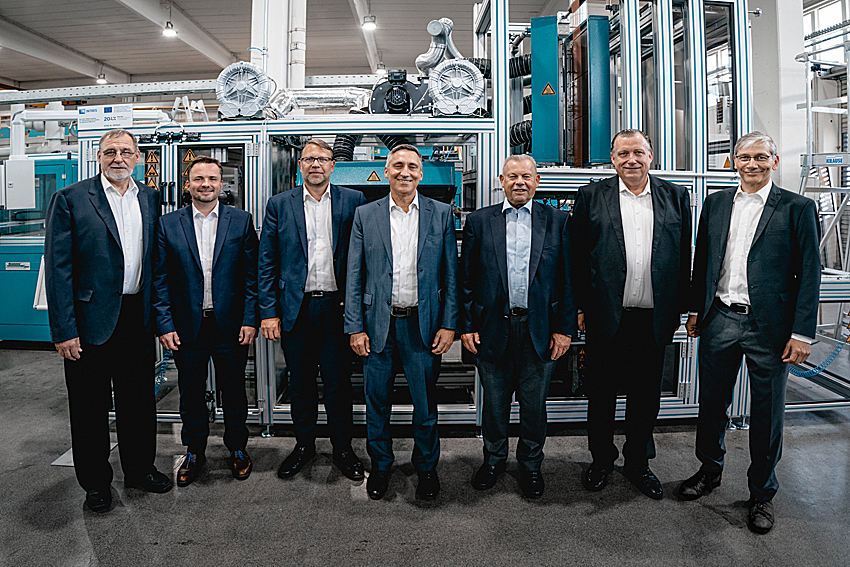 2018 – KROENERT and Coatema join forces
Hamburg/Dormagen, August 29, 2018 – Hamburg-based ATH Altonaer-Technologie-Holding GmbH (owner of KROENERT GmbH & Co KG) acquires all Coatema Coating Machinery GmbH company shares.

(left-right: Detlev Dieke, Markus Schröder, Dr. Andreas Giessmann, Dr. Tarik Vardag, Burkhard Meyer, Thomas Kolbusch, Dr. Valentino Villari)
Subcategories