Linecoater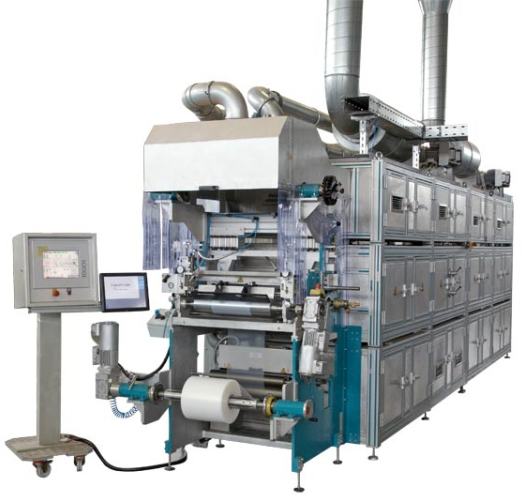 For large-scale coating:
A Roll-to-Roll pilot plant at near production scale.
The Linecoater is a pilot production machine that makes Roll-to-Roll processes possible on a very close to production scale. 2,000 mm dryer sections can be linked to any length. Coatema offers a full range of modular systems for coating, laminating and pre and post treatments making the Linecoater a versatile pilot tool for large-scale processing. Integrated process control and a built-in thermal oil system make this system an efficient space-saving solution.
The wide range of layouts for diverse technologies that Coatema has developed in recent years offers customers unique flexibility in the development of new coating and laminating solutions.
Working widths: 500 to 1,000 mm