Current Projects
01/2023 – 12/2026 – Flex2Energy – Automated Manufacturing Production Line for Integrated Printed Organic Photovoltaics


https://cordis.europa.eu/project/id/101096803
Flex2Energy is a 48-month project with an ambitious goal to manufacture reliable Integrated Photovoltaics (IPVs) by developing an automated R2R (Roll-to-Roll) Manufacturing Line for Organic PVs.
The Manufacturing Line consists of the R2R Printing & Automated Assembly Machines, with robust and adaptive in-line metrologies for quality control and Artificial Intelligence (AI) analysis implementing industry 4.0 concepts.
The IPVs will be produced in custom designs complying to the requirements of use in buildings, greenhouses for energy production & crop harvesting and automotive EV (Electric Vehicle)car roofs, to minimize landscape and to facilitate energy positive buildings. The IPV products will be installed in dedicated business cases (BIPVs, Agri-PVs, VIPVs) and will be evaluated in terms of performance, durability and social and industrial acceptance.
D

evel

op and upgrade manufacturing tools for design and aesthetics of OPV products, inline process quality control techniques and easily adaptable equipment design for printed PV technologies

Integrate tools, QC, equipment to Machines to build & demonstrate automated PL manufacturing of IPVs

High efficiency manufacturing, durable printed IPV products at a competitive cost

Demonstrate and Validate IPVs in energy efficient buildings, automotive and agriculture industries with minimum environmental and landscape impact

Deploy Mark

et

Strategy and Bridge the gap between PV and Building sectors
The role of Coatema is to develop the Roll-to-Roll (R2R) production line for OPV coating, integrating partner technologies such as laser scribing, inspection camera's, coating units and exchange machine data with the data management platform.
Cooperations partner: Coatema Coating Machinery GmbH, OET – Organic Electronic Technologies, Nanotechnology Lab LTFN, Mondragon Assembly, Semilab, Workshop of Photonics, Centro Ricerche Fiat (Crf), Alumil, Hellenic Organic & Printed Electronics Association (Hope-A), Pole Fibres Energivie (Pfe), Innovation Plasturgie Composites (Ipc), In-Core Systemes (Inc), Kiriakidis Vasilios S.A., Municipality of Alba Iulia (Alba), Depia Αutomations
07/2021 – 06/2025
–
Technologies for innovative switchable films as a retrofit solution for
energy-saving windows and glass facades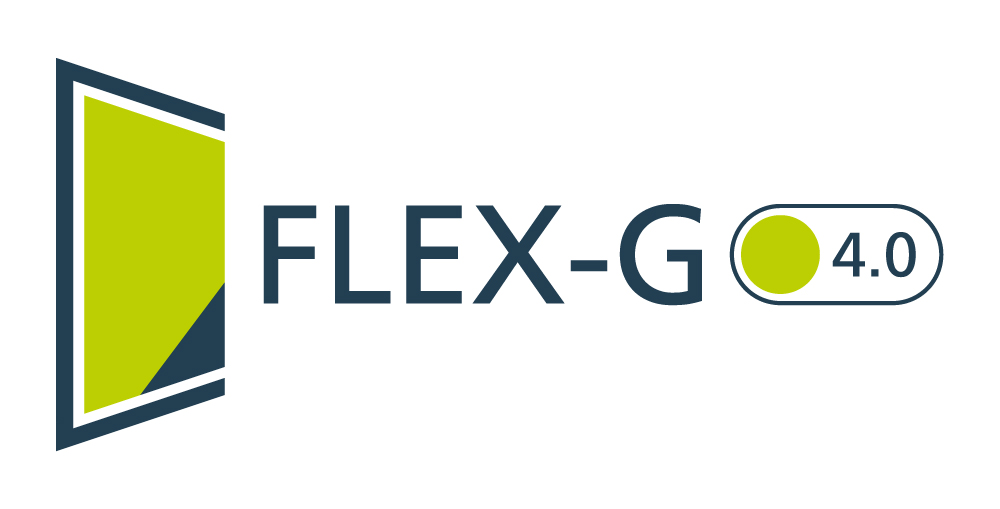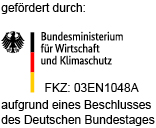 The FLEX-G 4.0 project focuses on developing innovative switchable electrochromic (EC) films as a cost-effective retrofit solution.
These films are intended to be laminated onto existing windows, aiming to reduce the overall solar energy transmittance (g-value) of the windows, consequently decreasing the energy consumption of buildings. The project's primary objective is to research system designs and manufacturing technologies for large-scale EC films. It also investigates methods for on-site processing and application of the films onto windows and facades in existing buildings.
Additionally, the project seeks to provide solutions for off-grid energy supply, suitable switching strategies, and sensor technologies for wireless and automated control of the film's switching state. The potential energy-saving impact will be assessed in two operational buildings. Coatema's expertise in precision coating machinery plays a significant role in the development of robust, industrial-grade roll-to-roll coating and lamination processes for electrochromic films techniques within the Flex G4.0 framework.
07/2022 – 06/2024 –
TiKaBe – Ink Development for Fuel Cell Catalyst Coating

TiKaBe – Ink Development for Fuel Cell Catalyst Coating
The widespread use of proton exchange membrane (PEM) fuel cell technology requires the development of innovative approaches to manufacture the membrane electrode assembly (MEA) more efficiently and rapidly. To achieve the production volumes and cost targets set by the industry, suitable high-rate coating processes must be utilized. The project "TiKaBe" (Ink Development for Fuel Cell Catalyst Coating) focuses on the development and validation of catalyst inks for large-scale coating processes. This project is part of the HyFab joint project, which aims to create a knowledge base for the automotive and supplier industries to explore fuel cell manufacturing technology.
In this context, Coatema coating machinery GmbH is actively involved in designing the industrial coating process using the digital twin concept and scaling it up to a roll-to-roll system.
Cooperation partner: Coatema, Fraunhofer ISE, IFA, assoziierte Partner: EKRA (ASYS) und Heraeus
08/2021 – 08/2024 – IDEEL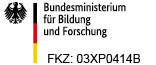 Implementation of Laser Drying Processes for Economical & Ecological Lithium Ion Battery Production – IDEEL
In recent years, lithium-ion battery technology has increasingly found its way into new markets. Due to this the manufacturing capacities of battery technologies will undergo an exponential growth. Particularly in Germany and Europe, low-emission and energy-efficient production of these batteries will play a decisive role in the context of climate change.
The production of lithium-ion batteries is a very energy-intensive process in which more than 50% of the energy costs incurred are attributable to the drying process step.
The convection dryers commonly used in the drying process only indirectly contribute the thermal energy to the material and hold considerable potential for increasing efficiency. Drying by means of diode lasers therefore represents a promising approach to a solution. In addition to increasing energy efficiency, the energy input can be controlled much faster and more flexibly. Furthermore, the integration of thermography-based inline sensor technology can improve the drying process.
The aim of the IDEEL research project is initially to realize laser-suitable electrode formulations as part of material development in order to merge the necessary processes for laser drying on a laboratory scale. Based on this work, further manufacturing processes will be developed and implemented in parallel to the scaling of the overall process, which will enable laser drying for use in industrial production environment. In addition to its consulting activities, Coatema is also assisting the project partners by developing, integrating, and realizing the demonstration of a laser drying system, in order to achieve an industrial level with web speeds of up to 30 m/min and a significant reduction in the space required as well as the energy input in the project.
09/2022 – 05/2026 – WaterProof


WaterProof: urban Waste and water Treatment Emission Reduction by utilizing CO2 for the PROduction Of Formate derived chemicals
We live in a time when the amount of CO2 in the atmosphere exceeds the records of the last 800,000 years! In order to mitigate the impact of CO2 on the environment and tackle climate change to protect future generations on earth, carbon recycling is imperative.
Among many industrial processes, the operation of wastewater treatment plants is one of the sources of greenhouse gas (GHG) emissions, especially carbon dioxide (CO2) and methane (CH4), as well as indirect emissions from energy production. The goal of the WaterProof project is to improve the carbon cycle of waste (water) by developing a novel and green biorefinery concept electrolysis process that converts CO2 emissions from urban waste treatment facilities into formic acid and eventually into consumable products such as detergents, fish leather, etc. In WaterProof, 12 European partners including Coatema Coating Machinery GmbH, Avantium Chemicals Bv, Avantium Support Bv, Fundacion Para El Desarrollo y La Innovacion Tecnologica, Fundacion Tecnalia Research & Innovation, Stichting Waternet, Ecover Co-Ordination Center, Nova-Institut für Politische und Ökologische Innovation GmbH, Nordic Fish Leather ehf, IZES gGmbH, Frames Renewable Energy Solutions B.V., NV HVC and Corporacion Centro De Ciencia y Tecnologia De Antioquia bring together their knowledge, experience and technical resources to achieve the project goals.
Coatema Coating Machinery GmbH, in close collaboration with Avantium, plays an important role in upscaling the production of gas diffusion electrodes (GDL) in WaterProof. For this purpose, Coatema will design and develop an appropriate roll-to-roll line by upgrading the Click&Coat pilot line with a high-temperature calendering module and a coating system for suspension coating.
Website: https://www.waterproof-project.eu/
09/2022 – 08/2025 – NOUVEAU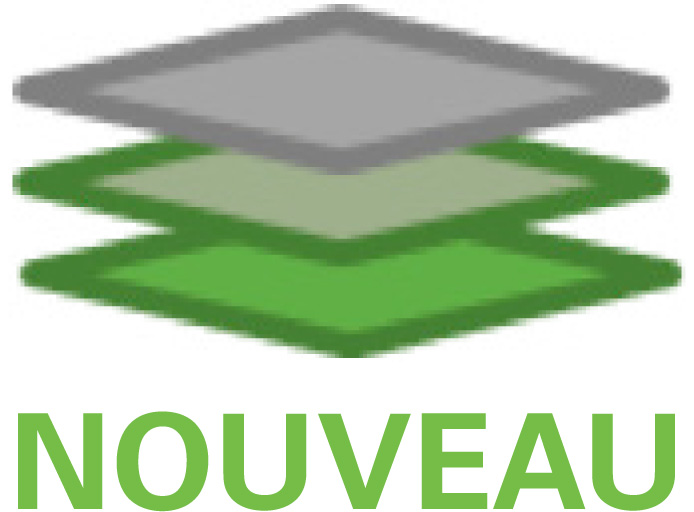 Novel Electrode coatings and Interconnect for sustainable and Reusable SOEC
The demand for green hydrogen and renewable electricity production is growing rapidly. The solid oxide electrolytic cell (SOEC) is a key technology for the production of hydrogen with high efficiency. However, a limitation in the production of SOEC is the high demand for rare earth elements (REE), which is the bottleneck of their mass production. The goal of the NOUVEAU project is to produce innovative and optimized electrode and interconnect materials with at least 30% less La, 20% less Cr content and from recycled sources. This enables SOECs to be manufactured at lower cost with improved lifetime and sustainable by design.
To achieve the goals of the NOUVEAU project, Coatema Coating Machinery GmbH is collaborating with other European partners including VITO, Forschungszentrum Jülich, Marion Technologies, Eindhoven University of Technology, QSAR Lab, IMDEA Energy, CNRS – Centre National de la Recherche Scientifique and Fiaxell SOFC Technologies.
For upscaling the electrode coating process, Coatema will develop a unique dual-slot die system to transfer gradient coating concept into the roll-to-roll process and produce electrodes with optimized microstructure. In addition, Coatema will develop an energy-efficient drying process that combines the traditional convection dryer concept with a radiation-based technology to further improve the electrode manufacturing process as part of the NOUVEAU project.

Website: https://www.nouveau-project.eu/
04/2020 – 03/2024 –
FlexFunction2Sustain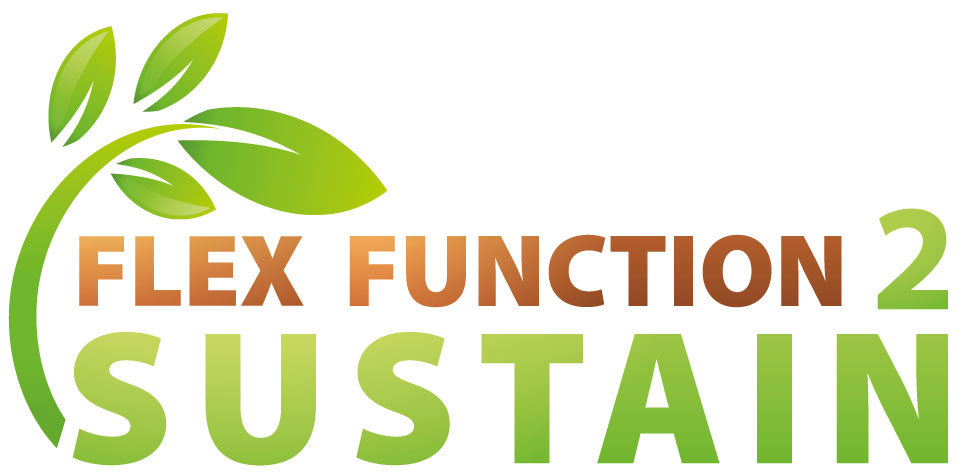 Open Innovation Ecosystem for Sustainable Nano-functionalized Flexible Plastic and Paper Surfaces and Membranes
Plastic and paper-based products are omnipresent in well-established multi-billion Euro markets such as food and pharma packaging. Furthermore, due to the replacement of traditional rigid glass and metal surfaces or substrates by nano-functionalized plastic or paper surfaces new opportunities and applications are emerging. However, the plastic waste pollution is still an issue of capital importance that one has to overcome.
The FlexFunction2Sustain project will support plastic and paper processing industry in overcoming these challenges by offering an Open Innovation Test Bed (OITB) for nano-functionalization technologies that enable sustainable and smart plastics- and paper-based products.
The OITB will create a holistic integrated service portfolio including technical and non-technical aspects of the innovation chain. The ecosystem will support its customers in material and product design, in process and product development, in product verification and certification, with pilot and small series production services and with accessing new markets and business opportunities.
To extent the service portfolio of the OITB the equipment at different facility clusters will be upgraded and validated in industrial use cases from P&G, SONAE, Huck Folien, Capri Sun, Fiat and I3 membranes. These upgrades will allow the OITB to offer services for advancing new surface functionalities ranging from laboratory validation (TRL4) up to validation in an operational/industrial environment (TRL7).
Within this project Coatema will upgrade four different pilot lines:
Nanoimprint line at Joanneum Research

Organic and printed electronics production line at the Aristoteles University of Thessaloniki

Roll-to-roll ALD system at Fraunhofer IVV

Modular Click&CoatTM pilot line at the Coatema R&D centre
Together with our partners we will scale up pilot-production processes, enhance the automation, improve the yield and impended new technologies.
https://flexfunction2sustain.eu
03/2020 – 02/2023 – RealNano

In-line and Real-time Nano-characterization technologies for the high yield manufacturing of Flexible Organic Electronics

Organic & Printed Electronics (OE) nanolayers is one of the most rapidly emerging sector of Nano Science and Technology. While the OE market is rapidly growing worldwide, from 31.7 B$ in 2018 to 77.3 B$ in 2029, the industrial manufacturing cannot meet the more extensive commercialization demands on speed, reliability, materials quality, final product efficiency, and stability.
The RealNano project will play a significant role in the digital transformation of the EU industries, with an ambitious aim to demonstrate a yield improvement of up to 90%, in combination with above 30% reduction on wastes and resources for nanomaterials. In order to accomplish this, novel and fast real-time nano-characterization material tools & methodologies based on spectroscopic ellipsometry, raman spectroscopy, imaging photoluminescence, and laser beam induced current mapping will be integrated to in-line R2R printing - and organic vapor phase deposition pilot-to-production lines.
In this project, Coatema is focussing on the mechanical integration of the developed characterization tools and the mechanical improvement of the R2R pilot-to-production line.
http://www.realnano-project.eu
02/2019 – 05/2023 – PEPcat




Energy-efficient advanced oxidation for removal of organic substances in wastewater through Plasmonically Enhanced Photocatalysis


The Institute for Urban Water Management and the Institute for Environmental Research at RWTH Aachen University are developing a novel process for oxidative water purification in cooperation with AMO GmbH (Aachen), Coatema GmbH (Dormagen), UMEX GmbH Dresden (Dresden) and HOLINGER Ingenieure GmbH (Merklingen), as well as Beijing Capital Company Ltd. (Beijing, China).
The aim of this project is to increase the elimination of so-called organic trace substances, such as pharmaceutical residues, which are only insufficiently retained in the normal purification process. The developed coating technology which the partners have named "PEPcat", allows post treatment of waste water effluents via sunlight using almost no energy or chemicals in case of success. During the demonstration project for investigating this plasmonically enhanced photocatalysis with sunlight, experiments will be performed using waste water at the sewage treatment plants in Aachen-Soers and Beijing Dongba.
The special feature of this project is the direct implementation of the small-scale research of PEPcat into the industrial production scale. In this context, Coatema will take over the upscaling of the process as well as the planning of a pilot line to produce nanostructures. By implementing a Roll-to-Plate (R2P) concept, production bottlenecks can be avoided and the future scaling of nanostructuring for even larger substrate areas or for the production of nanostructured substrates can be realised.