17 November 2022
Signing of Memorandum of Understanding (MOU) between Organic Electronic Technologies P.C and Coatema Coating Machinery GmbH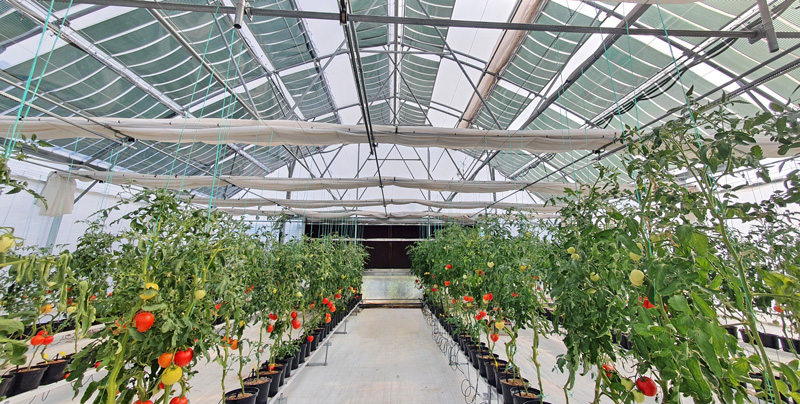 Organic Electronic Technologies and Coatema agreed to form a cooperation by signing a memorandum of understanding, addressing the goal of supplying the market with hi-tech, turn-key solutions through the development and manufacturing of Industrial Scale Automated Roll-to-Roll (R2R) Manufacturing Lines for Organic Photovoltaics (OPVs). The MOU signing took place at Coatema Head Offices, Dormagen North Rhine-Westphalia, Germany, on November 17th 2022.
This MOU was signed by the CEO of Organic Electronic Technologies Chrysostomos Varlamis, and Managing Directors of Coatema Markus Waterkamp and Bertram Hartmann. This MOU is a formal mutual commitment of both entities to cooperate and provide technological excellence and superior know-how in their respective fields, in an effort to provide unique solutions for the Industrial Manufacturing of Organic Photovoltaics, in Giga Fab format.
Organic Electronic Technologies is leading the field of Organic Photovoltaic technology, manufactured in a Roll-to-Roll format under ambient conditions, with more than 35 years of experience and multiple projects already developed with various applications ranging from Building Integrated Organic Photovoltaics (BIOPV), Vehicle Integrated Organic Photovoltaics (VIOPV), Agrivoltaics (Agriculture paired with Photovoltaics), Solar Car Ports, Smart Bus Stations, and wearables. Organic Electronic technologies holds IP rights for R2R in-line and real-time metrology and quality control tools, along with patented solutions and integration techniques.
Coatema Coating Machinery GmbH designs and produces Sheet-to-Sheet and Roll-to-Roll equipment for the coating, printing and laminating sectors. For more than 40 years Coatema has designed and built laboratory equipment and pilot/production plants for traditional markets such as the textile sector and the materials converting market. The laboratory and pilot machinery product lines were expanded more than 20 years ago making Coatema a market leader in emerging technologies such as advanced batteries, solar, prepregs, medical and pharmaceuticals, fuel cells and printed electronics.
The MOU is focused on the partnership and the joint development of solutions based on OPV technology from Organic Electronic Technologies, and Sheet-to-Sheet and Roll-to-Roll coating technology from Coatema. Such solutions will introduce to the market, highly efficient, sophisticated and optimized process for the industrial scale manufacturing of Organic Photovoltaic end product.