05 October 2020
LinkedIn-Live-Interview "Coating Tech Talk" by Ilkay Özkisaoglu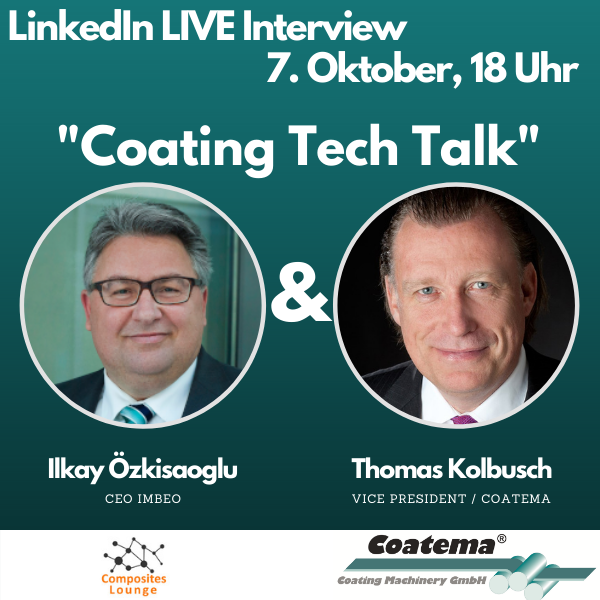 The season for virtual summits and symposiums is in full swing. Ilkay Özkisaoglu invite you to the Coating Tech Talk live on his LinkedIn channel this week.
https://www.linkedin.com/posts/ilkayoezkisaoglu_linkedinlive-coating-packaging-activity-6717880339450081280-5nIH
Thomas Kolbusch will be his guest and they have a conversation about coating technologies.
None of your windbreakers, your diary milk or car seats would be perfectly protected without coatings from Acrylic to PVC and beyond.
If you are in the technical textile, packaging and also from the composite industry, do not miss this live, where we will be answering your most pressing questions. Do not hesitate to come up with your questions regarding dispersions, foulard or roller coatings.
They will talk in the live also about the upcoming 19th international Coating Symposium. There is a linkedin event you can register and from there secure your ticket.
https://www.linkedin.com/events/6714503960901767168/
In any case register at the Linkedin Event, as we will be updating you about the summit over there.
This Linkedin live event is brought to you by Coatema Coating Machinery GmbH in collaboration with IMBEO – Passionate B2B Partnerships.