08 April 2019
EPPN Workshop at Coatema 21 – 22 May 2019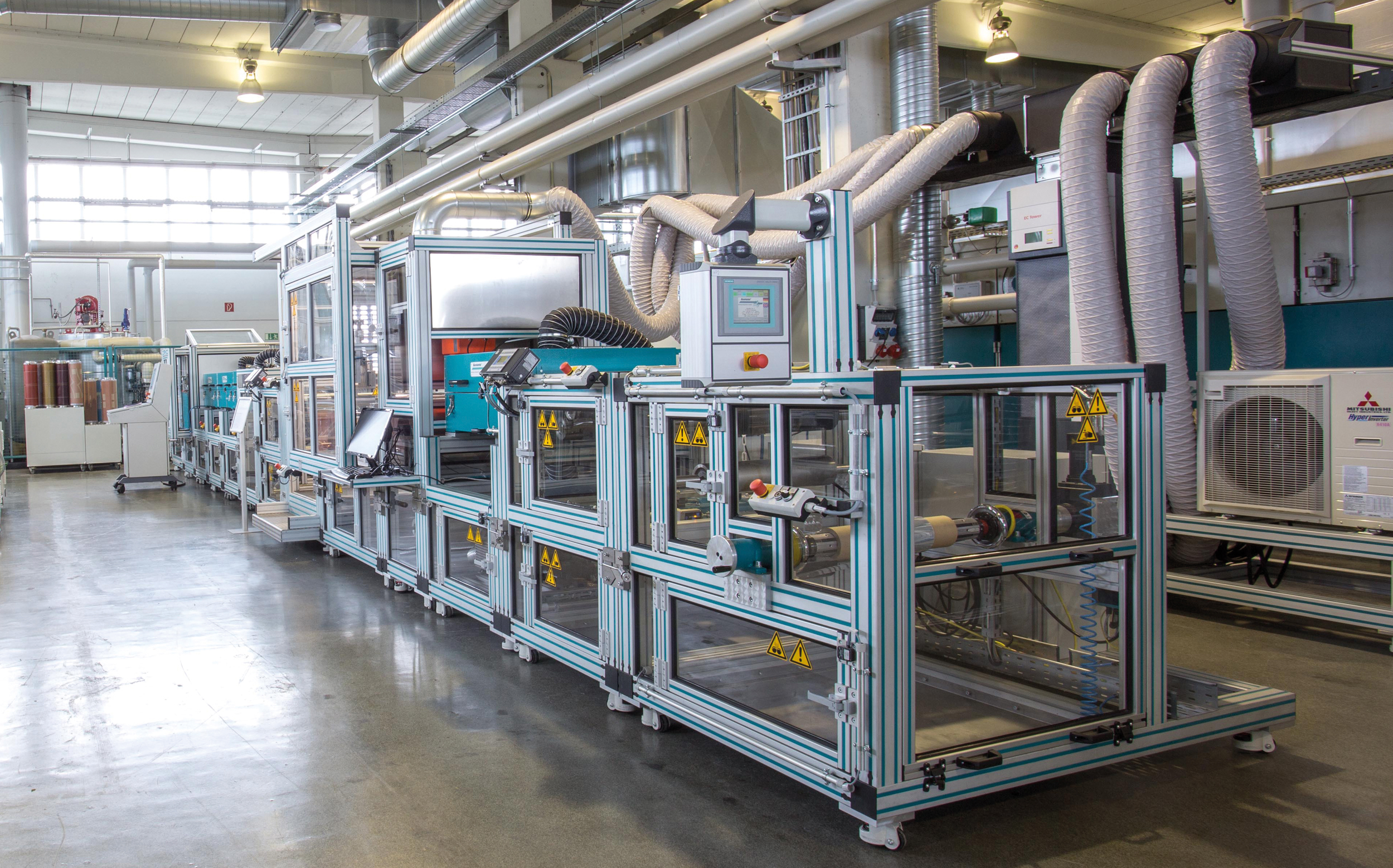 NMWP-Topic evening, EPPN Workshop and live demonstrations
The EPPN workshop is addressed at and gives the opportunity for exchange between pilot facilities. In a match-making poster session and several short talks, pilot facilities present themselves and their road to sustainability. It takes place at Coatema Coating Machinery GmbH which operates successfully its open R&D centre for coating, printing and laminating on a commercial basis since several decades. As illustrated with its modular Click&Coat® pilot line below, partners from industry and academia have the opportunity to test and evaluate their novel materials, processes and products on existing pilot lines and production equipment at Coatema to gain first production experience, samples for evaluation or test small pilot series production. This enables an early market entry and secures economic success.
The participation in the EPPN workshop is not reserved for members of the EPPN but is open to everyone interested in the exchange between pilot facilities.
The detailed program is published on Flyer EPPN Workshop
Venue: Coatema Coating Machinery GmbH, Roseller Straße 4, 41539 Dormagen, Germany
Participation free of charge. Register here! Registration until 6 May 2019.
For more information on this event please contact:
Marketing Executive Tanja Simone
Phone: +49 (0) 2133 / 97 84 - 121
E-Mail: This email address is being protected from spambots. You need JavaScript enabled to view it.