Events Calendar
The 19th international Coating Symposium 2020
The 19th international Coating Symposium is fixed for the November 4th, 2020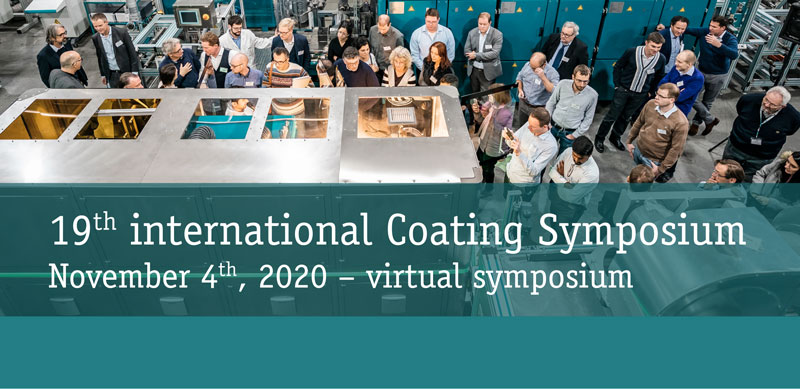 The International Coating Symposium has been an ongoing annual event in the coating and printing industry since the year 2000.

We are pleased to invite you to the 19th International Coating Symposium on the November 4th, 2020.
Due to the current situation, the 19th international Coating Symposium is being converted to a virtual format. Detailed information and final agenda will follow by the end of September.
Speakers from industry, institutes and R&D will present the latest developments around Coating, Printing and Laminating and we will show trials in our R&D centre on site.

Please respond if you are interested in attending this event before the 23th October 2020, by completing and returning the attached application form, together with the Media (video/photo) release Form.

The Coatema team look forward to welcoming you this November.

For more information on this event please contact:
Marketing Executive Tanja Simone
Phone: +49 (0) 2133 / 97 84 - 121
E-Mail: This email address is being protected from spambots. You need JavaScript enabled to view it.