Thin Film Coater/Printer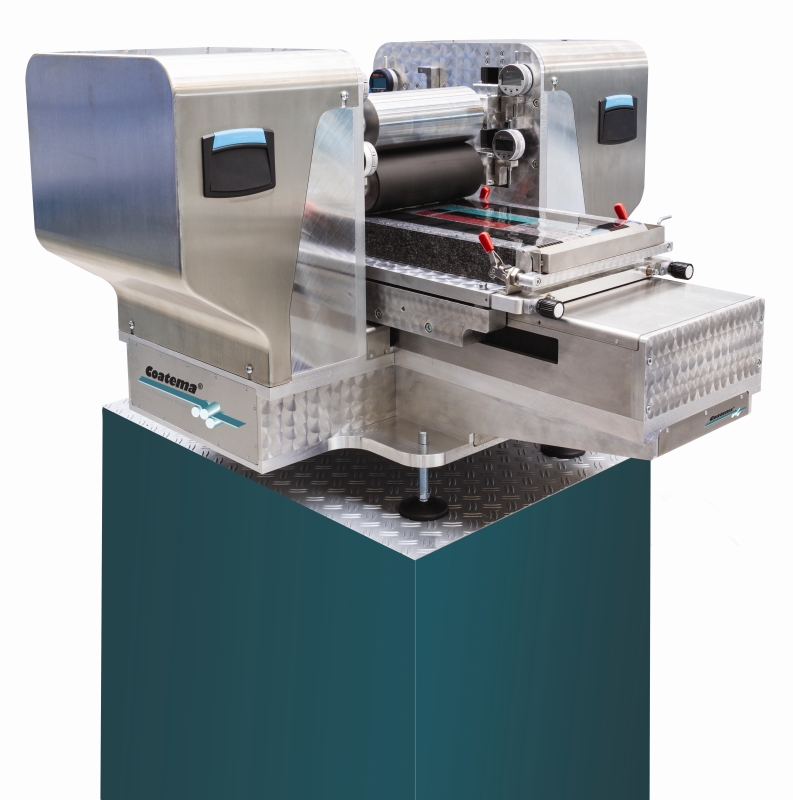 Ultra-precise Sheet-to-Sheet piece good coating and printing:
The Thin Film Coater/Printer can print and coat in a single pass.
The Thin Film Coater/Printer is an ultra-precise laboratory machine for piece goods. The Thin Film Coater/Printer, combines a slot die coater with various printing processes such as gravure or flexo printing. This allows complete products to be processed in the display, OLED or sensor sector without moving the substrate

The precision adjustment and positioning of the application systems, is servo-motor-driven, which ensures a high level of precision and reproducibility of the test parameters.
In addition to the possibility of creating layers in the nanometre range, the Siemens S7 plant controller enables easy scalability for production processes.