Printed Electronics
In-depth knowledge of the industry
For 40 years Coatema Coating Machinery GmbH has been designing and constructing coating and laminating machinery for the most diverse and advanced applications. Most substrates and chemicals can be processed with Coatema equipment; either as sheets or from rolls.
Advance flexible electronic technologies like OLED lightning and signage, organic based sensors, smart packaging, OLED displays, optical coatings, RFID applications and flexible printed processes are being developed and produced on Coatema equipment.
Organic large area developers and flexible electronics manufactures can choose processes that can take place in a glove box, nitrogen dryer atmosphere or under clean room conditions with Coatema technology.
In-depth knowledge of the processes
Printing
Coating
Laminating
Laser Patterning
Nanoimprinting
Surface treatment
Encapsulation
Pick & Place
Photolithography
Presentation about Printed Electronics
Scale-up Prozess
The PrintoCent pilot Factory in Finland has a Coatema production line for printed electronics that brings together all the required processes in a R&D plant: gravure, reverse gravure, flexographic, rotary screen printing, inkjet, hot embossing, punching and laser cutting.
Further information about organic and printed electronics are on the website of the oe-a (Organic and Printed Electronics Association). Coatema is an active member since their foundation.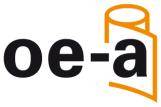 Technologies
| | | |
| --- | --- | --- |
| | | |
| Slot Die | Doctor Blade | Engraved Roller |
| | | |
| Commabar | Flexography | 3-Roller system |
| | | |
| 5-Roller system | Micro Roller | Hot Melt Slot Die |
| | | |
| Rotatry Screen | Nanoimprint | Inkjet |
Fields of application
Conductive layers
Sol-Gel processes
Displays
RFID
OLED
OPV
Graphene
Subcategories